Hildesheimer Str. 25 in Laatzen
Hildesheimer Straße 25 near Hanover is an attractive location in the city of Laatzen, only 200 meters from the city limits of Hanover. The modern premises are located directly on one of Hanover's main streets and have excellent public transport connections.
Objectdetails
• In Stock since 2019
• 2.300 qm Office Space
• More than 40 Park spaces
• 100% occupancy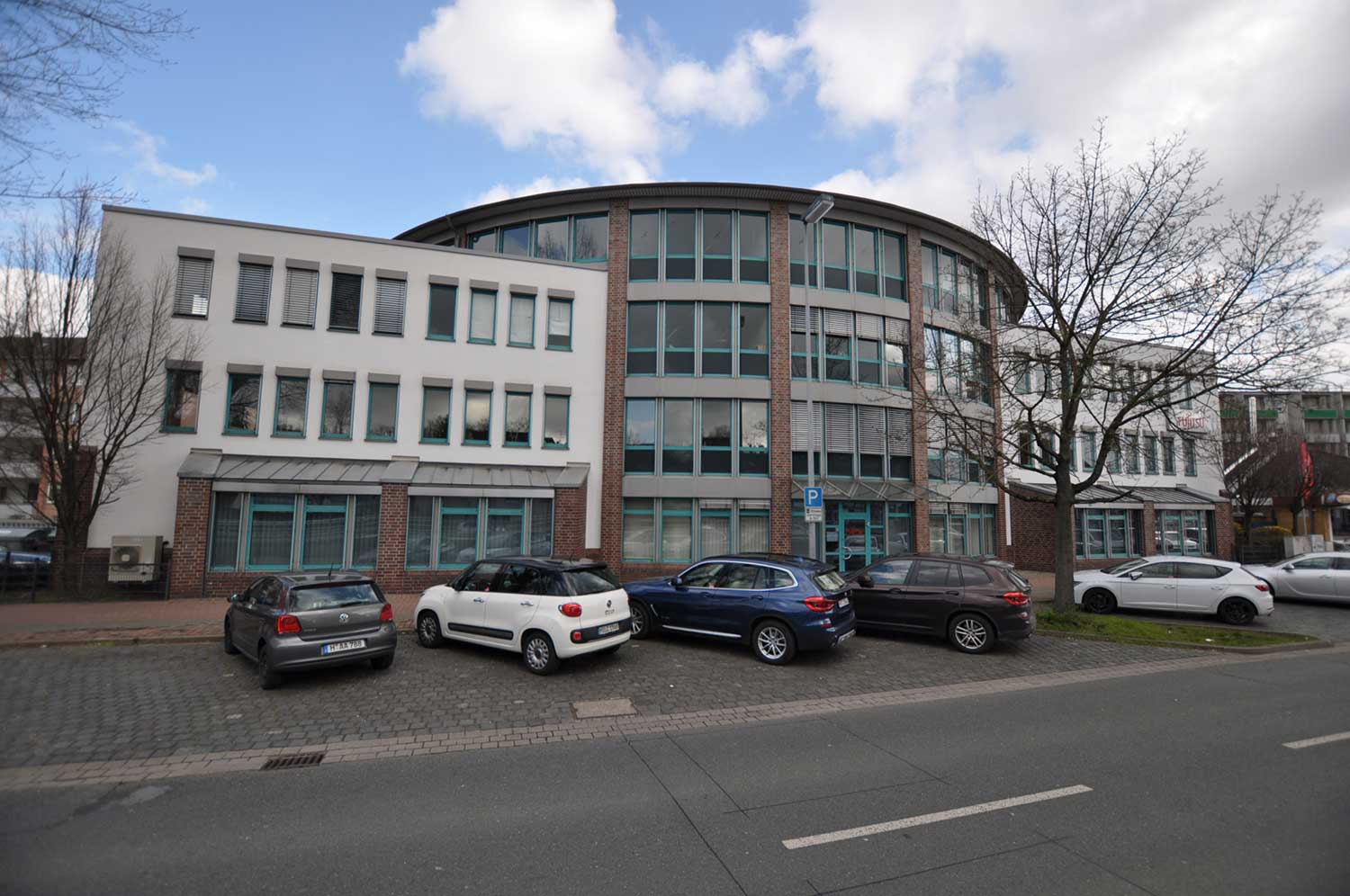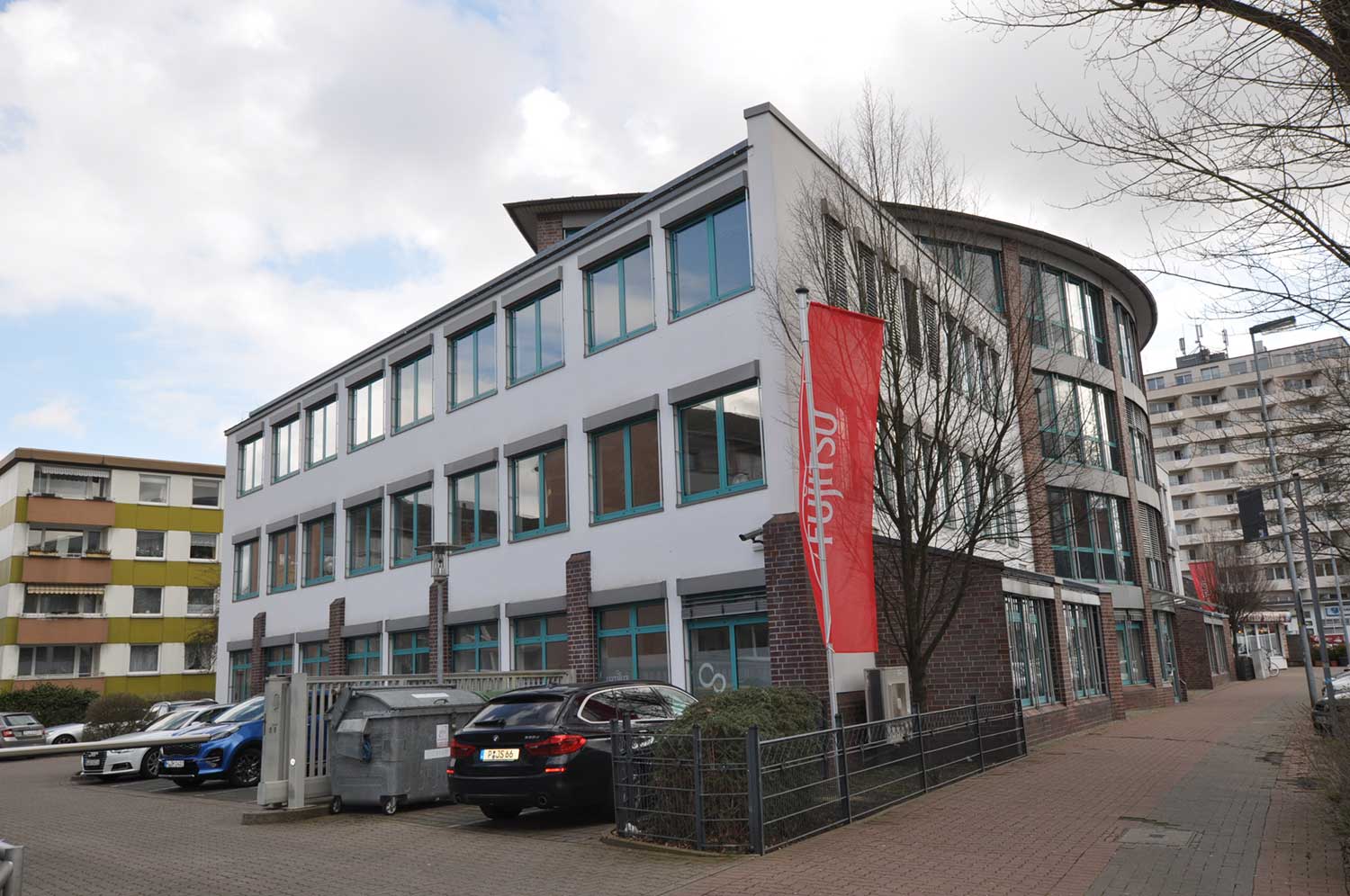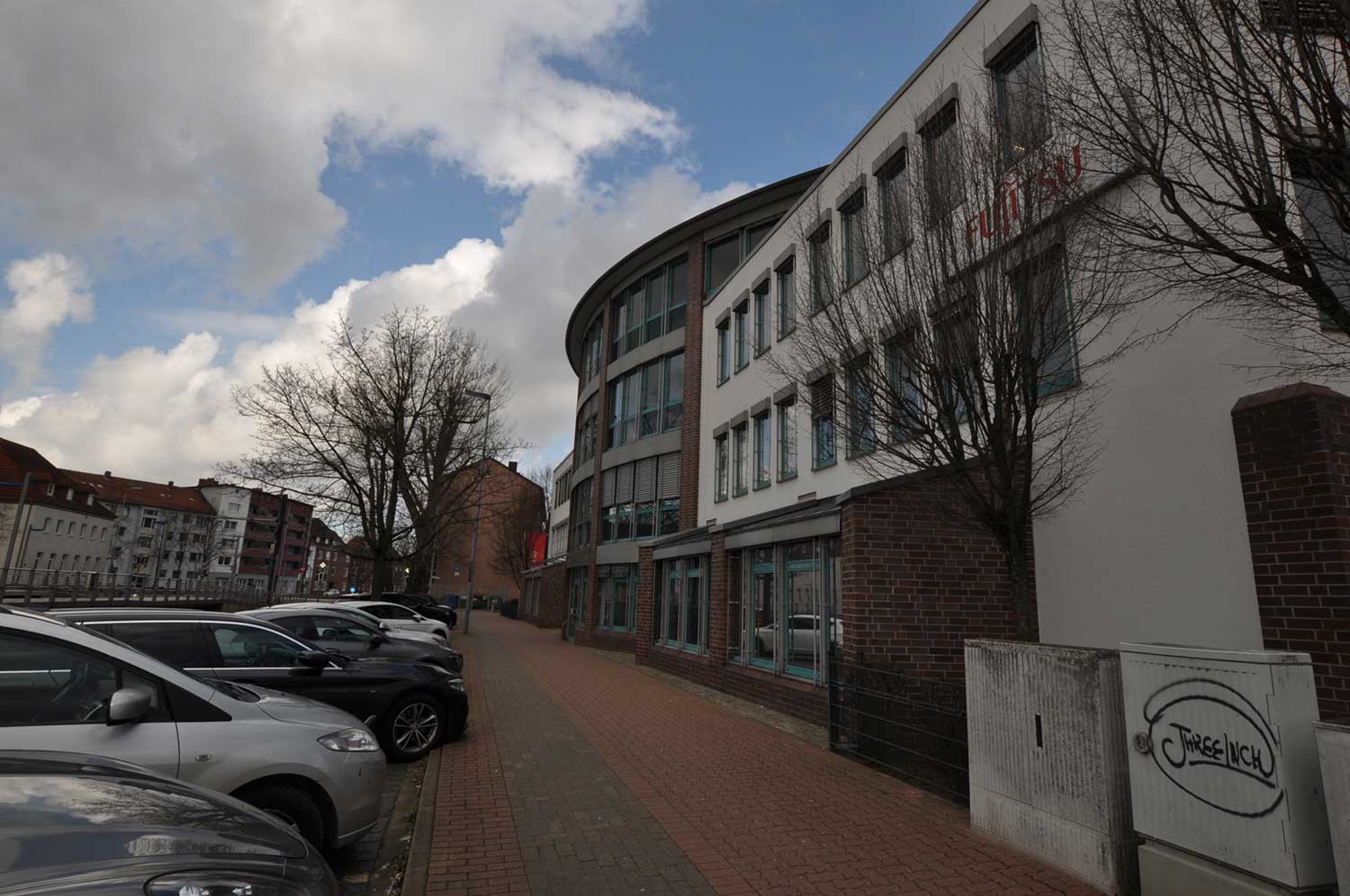 Project Info
The office building is at Hildesheimer Straße 25 in the Hanover region. It is our latest investment that we acquired at the end of 2019. The building in Laatzen has 2,300 square meters of office space and a spacious underground car park. The main tenant is Fujitsu, a global company with over 130,000 employees. The property is located 200 meters from the city limits of Hanover and offers tenants, who are looking for an attractive location in the southern area of Hanover, excellent prospects. The underground station with lines 1 and 2 stops right in front of the building, so that you can get to the building by public transport from Hanover main station or from Hanover city center within a few minutes. The exhibition grounds are in the immediate vicinity, the ICE connection to the Hanover-Messe stop is within walking distance and the motorway can be reached in a few minutes by vehicle.
In addition to this attractive location, the reputation of the main tenant and the visually appealing architecture of the building convinced us of the advantage of this investment. The previous owner handed the building over to us in excellent condition. Technically, the building is in such good condition that we want to invest more in the visual design of the building. We will continue to invest in this office building so that it can meet the high standards that apply to all E&H buildings.
Do you have any questions or are you interested in properties? Would you like to sell a property and are looking for an investor?
Just give us a call, we look forward to hearing from you.
E&H Beteiligungs GmbH | Luisenstraße 5 | 30159 Hannover
Telefon: 0511 / 999 79 666
Email: office@eundh.com